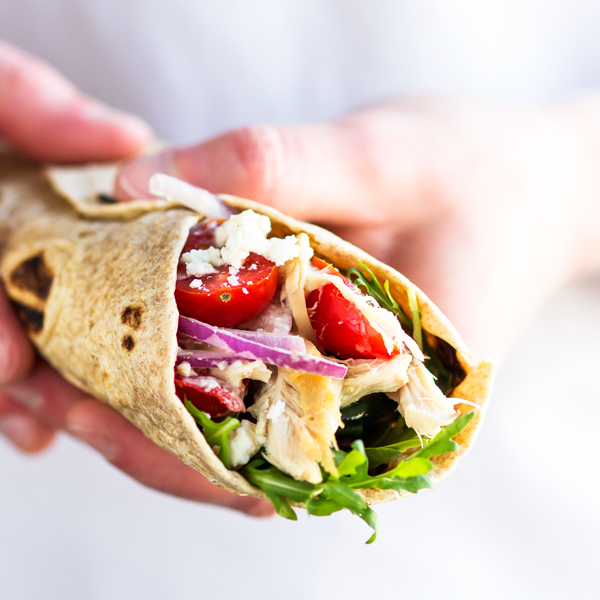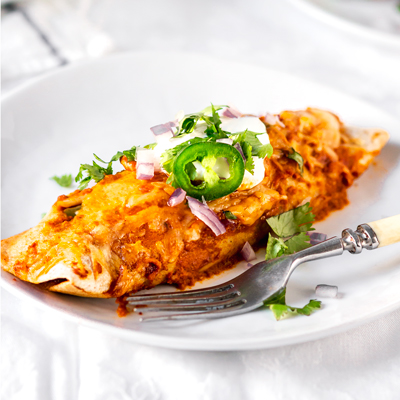 Rotisserie Chicken Enchiladas with a Simple Homemade Enchilada Sauce
Easy and Healthy chicken enchiladas is a quick and healthy alternative to takeout, extremely easy to make, can be adjusted to a family-friendly meal. Simple homemade enchilada sauce recipe included.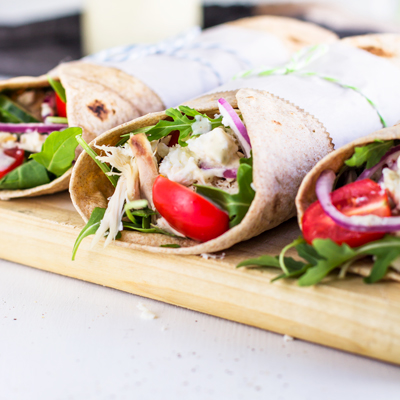 Rotisserie Chicken Wrap with Greek Yogurt Dressing
Rotisserie chicken wrap with Greek yogurt dressing is a saver for busy weeks. When you work too many hours and don't have enough energy to prep meals this chicken wrap will save your day. It is super easy to make, includes light and healthy ingredients, and you need about 10 minutes to put everything together!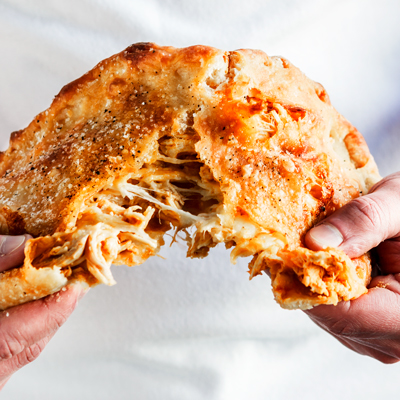 Buffalo Rotisserie Chicken Calzone
This buffalo rotisserie chicken calzone is easy to make, fast to put together and a fun dinner to enjoy on the weekends or when you crave for some not so healthy food. Completely customizable, crunchy on the outside, soft and chewy in the inside!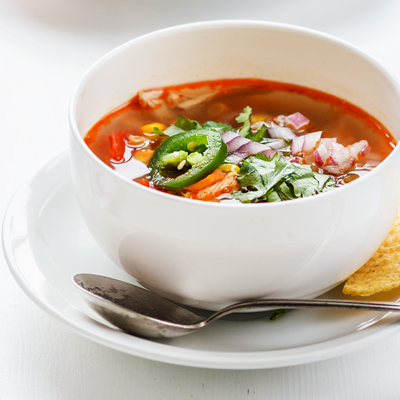 Smoky Rotisserie Chicken Soup with Corn & Tomatoes
Simple and Healthy rotisserie chicken soup recipe to use any leftover rotisserie or cooked chicken.  Warming, comforting and healthy way to nourish you for lunch or dinner with an extra smokiness.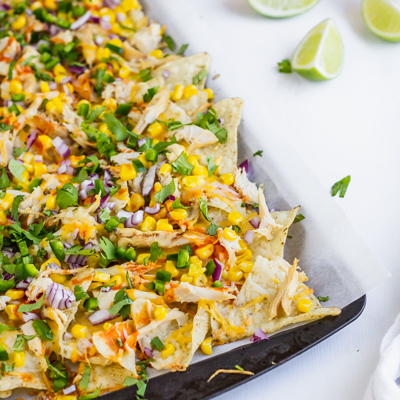 Quick and Easy Rotisserie Chicken Nachos recipe
The easiest rotisserie chicken nachos! You'll need about 7 minutes for prepping time, 15 minutes for baking time, simple ingredients and no efforts at all. Grab some corn chips, cheese, shredded chicken and learn how to make chicken nachos at home.
If for any reason the subscribe form doesn't work, please use any other subscription form on the blog. Or feel free to contact me at maria@thepuretaste.com for additional help.