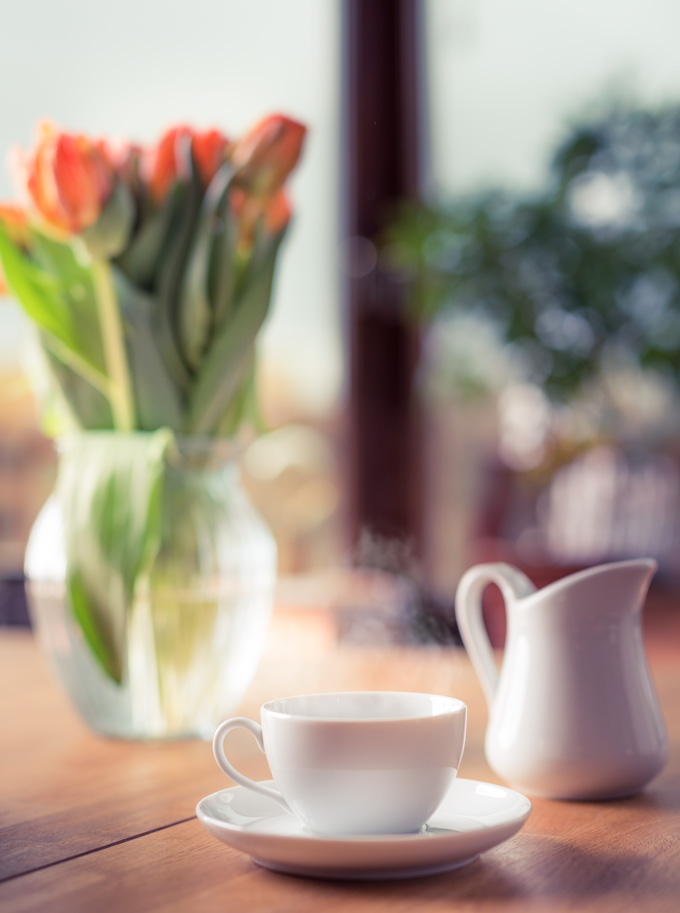 Hi there,
One week and summer is gone… Sad and happy. Sad to say goodbye to all the sunshine, light dresses, summer produce… Happy to welcome my favorite season –Fall.
But summer is still here, and I'll do my best to squeeze all the fun out from one week.  I plan to go at least one more time to a beach, do the peach picking and a picnic afterward, and summer biking.
What will be your closing of the summer? Any things you planned but haven't done yet? I have plenty L
Today Friday coffee date features:
* As a constant thinker pretty often I have problems with falling asleep. I know so many tips and tricks, but in this 7 Tips For Better Sleep the sun exposure was new to me.
* Alright, these Avocado Peach Summer Rolls with Coconut Basil Sauce looks sooooo yummy. For some reason I never can make myself to buy rice wrappers. Always want to make such rolls but never have courage or patience.
*Came back from a farm with way too many zucchini and squash? Done it countless times!  Have no fear, check this 25+ Things to Do with Zucchini & Squash for some inspiration.
* Rag'n'Bone Man – Human is my favorite song of the year. Thank you for creating such touching lyrics and music. When I feel I'm not enough this song reminds me that I'm a human after all.
* For the second time, I watched the Imitation Game. I can talk about this movie for hours. But this time sexual orientation discrimination brought up in this movie afflicted me. It was many years ago, and probably not all are aware of how gay people were treated in 1940s. In short: first, it was illegal just to BE GAY! Second, if someone finds out, you had two choices, go to jail or be treated with drugs! DRUGS!!! How da hell drugs supposed to treat his belief, his difference, his self-acceptance? Pretty much they killed one of the brightest minds who gave the push to the thing we cannot live without – computer. We are still in the age of rejection of everything that is different. And there is a long road ahead of us. I want to believe one day we will have the acceptance of every religion, every race, belief and have the respect of every person's choice. There should be no specific categories, classes or beliefs every person should fit in. We are what we are. And no one should have the power or right to judge or treat the person who is "different" from the Society Norma.
* I'm always curious about beautiful buildings and architecture but never really thought of the creators behind them. Thanks to Teds' Talk I learned about The genius behind some of the world's most famous buildings – Renzo Piano. It inspires me when I see people who are moving in sync with the world, with technologies and everything. His every building represents something: represent the era, or event, or idea. Moreover, I never knew how lucky I am to experience one of his works on a regular basis – the Harvard art museum. See some iPhone pictures I took in my IG stories.
* Working on my body Flexibility Flow with Action Jacquelyn. Great hip opening yoga. ALWAYS train your hips with caution. Never push it too hard. I did that couple of times, and the healing process afterward throw me back to stiff hips 😌😒
This time it's a bit longer coffee talk, and my coffee is already cold.
I hope you guys enjoy the Friday sharings. You may agree or disagree with some statements I make. If you disagree just be respectful. We all have opinions and as long as it doesn't hurt anyone you are free to express it here. Remember, intelligence is what differentiates us from cave people.
And always do post comments. There is so much I want to share with you and step by step I'm exploring the ideas. If you have any requests or ideas just say it.
Have a fun last week of summer!
Lots of love,
Maria
💗💗💗