Weekend planner things to do and thoughts to share is a post where I share my weekly highlights. I hope you will find here some inspiration and new ideas how to spend your weekend, day-off or a date night. I also share some useful information to make our lives better, healthier and filled with fun and happiness. And always feel free to share your ideas in the comment section. Let's make our weekends more fun, relaxed and inspirational.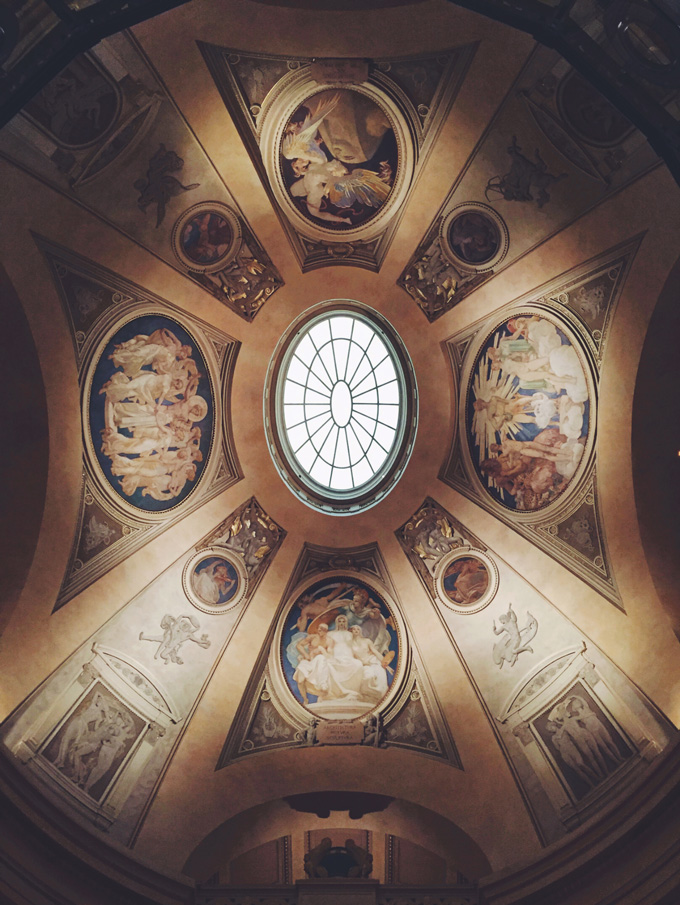 Hello weekenders,
I cannot believe it is the end of March! Winter this year just flew by!
As a general rule, we do cleaning by the end of the March. But here in MA March was super cold, and cleaning didn't make any sense. Instead, I decided to do mind cleaning and let in some inspiration.
This week we went to MFA (Boston Museum of Fine Arts). I love this place. Every time I need inspiration or food for brains, I go there. This time it was a double pleasure to visit it. The Klimt and Schiele is the current exhibition there.
As luck would have it, I learned about Gustav Klimt from the Woman in Gold movie we watched a month ago. I enjoyed this movie a lot. The painting in this movie is so beautiful. I thought it would be nice to learn more about this painter. Later I received notification from MFA about Klimt Exhibit. Coincidence, I don't think so… The Universe works around the clock 😀
The collection is magnificent. Don't use this word often but it is appropriate here 😊
There are a couple of painting I fell in love with. You can see some of them on my Instagram profile. If you have a chance, do visit MFA and see it for yourself. Klimt is on display until May 28, 2018.
By the way, the Portrait of Adele Bloch-Bauer I painting from the movie is in Neue Galerie in New York. Visiting this gallery is on my list for the next NY trip. If you live there, take advantage and see it. If you are kind enough, please send me a video or pictures of it 😊. Can't wait to see it myself.
Contrary seeing pictures on the wall next day we went to see picture on a big screen. We went to AMC to see Game Night. It is a decent funny comedy. I don't like American comedies these days, but I enjoyed this one. Will I see it again? No. Did I enjoy it as a date night? Yes.
Have you already seen Game Night? I'm curious what you think about it.
Last but not least. This coming weekend is Easter for some of you. With all the bad news across the globe lately, I wish you to have a peaceful Easter that is filled with plenty of love, peace, and happiness. 🙏🙏🙏
Lots of love,
Maria
Weekend Planner Things To Do and Thoughts To Share:
Things to do: Visit the local museum for some inspiration and mind cleansing. We went to MFA (Boston Museum of Fine Arts) to see The Klimt Collection. Left museum renewed, happy and inspired. Some pictures are on my Instagram .
Watch Game Night movie in AMC. Good, one-time see comedy. Perfect for a relaxed date night.
Movie to watch: Woman in Gold is about the famous painting and a strong woman who fought with Vienna for the rights of this painting.
Places to eat: This week we went to two places: Café Nero and Rail Stop restaurant & bar.
No wonder I love going to Café Nero. It is filled with antiques and old books. As a flea market and thrift shop hunter, I find this place extra cozy and charming. And coffee there is the way I like it, strong, bold, and perfectly roasted.
It was our 2nd visit to Rail Stop restaurant & bar. We still like it but the food this time was so-so. I ordered salmon, and it appeared to be farmed 🙁. Here is a tip for you. If you don't like farmed fish, always ask the server what kind of fish they serve. For the 1st time, I didn't ask relying on fanciness of this restaurant and regretted it later. I ate two bites, asked to wrap it, and my husband ate the whole piece next day.
This brings me to video to watch: Paul Greenberg: The four fish we're overeating – and what to eat instead. Both my husband and I never heavily ate salmon. We eat any fish that is in season or on sale at Wholefoods. So for us, it was an easy video to implement. If you love eating salmon, please think of other fish alternatives. Let's take care of the ocean the way it takes care of us.
Food to enjoy: This week we did a little of fasting and ate salads only. Simple vegetarian salads with lots of greens and balsamic vinegar dressing. Good for the body, soul and when you don't have time to plan weekly meals and do grocery shopping 😉. As for the dessert, these

Easy and Elegant Banana Coconut Bars

are incredibly delicious. The tray was gone in three days!
Panera Bread is giving a free bagel every day for two weeks. Please note this is for select members. You have to have MyPanera card, and it is in participating locations only. Check yours and have a free bagel. Offer expires 4/8/2018.  Remember because it is free it doesn't mean you have to eat a bagel every day for the next two weeks. Stay healthy, my friends 😉
That is it for now. See you next Friday!
Have a beautiful, peaceful and cozy Easter!